Veloviewer is one of the add ons for Strava, in our growing list of extensions to get more out of your activity data. While the name suggests that the app is designed for cyclists it pulls in all activities, not just rides.
A major limitation of Veloviewer is the cost. There is a free option to check it out, but it only imports 25 of your activities. What's more you can't tell it which twenty five, so it winds up being a pull of activities that can be years old. When we set it up the activities it grabbed were from 6 years ago (not our first 25 activities, since those would be more like 10 years old).
To get the full version and include all of the features you need to upgrade to Pro. Pro doesn't cost that much, it's only $10, which makes it much less expensive than Strava Pro.
Most of the features of Veloviewer are just different ways to cut data.
The leaderboards are nice, although they are much less populated. With a total of less than 100 miles of activity we still land in the top 15k athletes. This means the adoption of Veloviewer is a far cry from the 100M+ users that Strava has on their platform. 
Where the features do become helpful are in some of the aggregate charts and filtering abilities. With Strava premium tracking goals and seeing a training log is possible. The same things become an option with the charts of Veloviewer.
It is essentially a good looking front end to an excel chart with all your activity data. This becomes useful when you are trying to find efforts that are good, but might not include a PR or other primary feature that gets highlighted in the default Strava screens.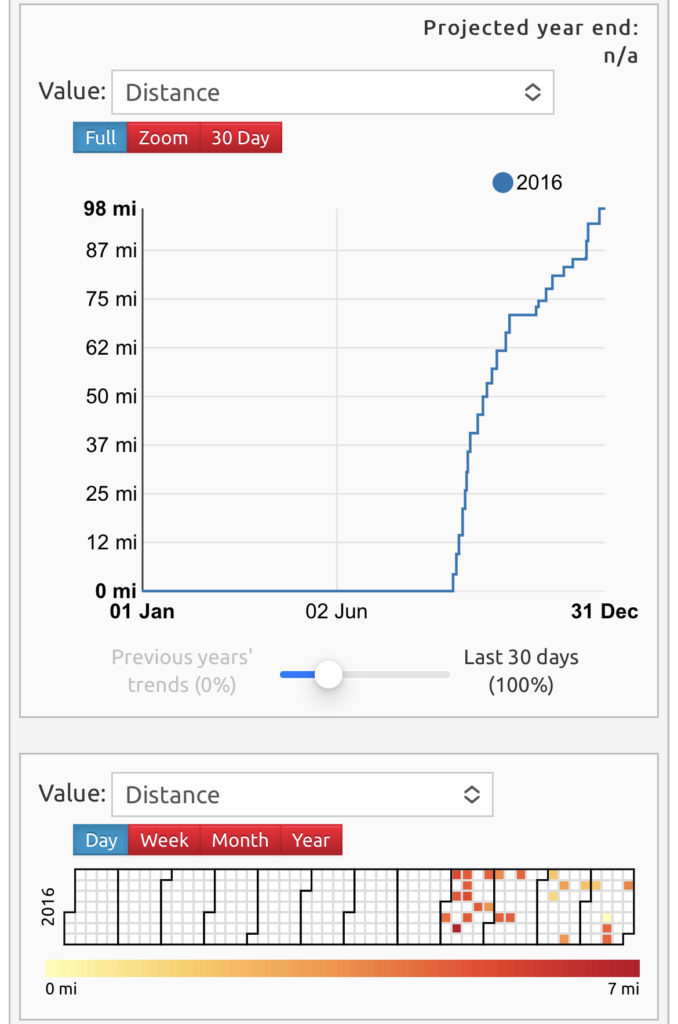 Other extension also offer similar cuts of the data. Statshunter does a good job of letting you see annual total and cumulative charts, just like those in VV. Since they are also available for free through a simple CSV export of Strava data, or other add ins, trying to justify the Veloviewer cost is tough. 
The data policy of any extensions is also worth considering. When you grant access Veloviewer does get your activity data. While the privacy settings are supposed to be inherited from Strava, it is not hard to see where managing many extensions can get complicated. It is unlikely that anything of concern happens, but for anyone looking to maintain strict control of their workout data you may want to think twice before linking accounts to a smaller third part that is unlikely to have the sophistication to keep up with all trends.