Forward is a new type of medical service, designed to be a supplemental medical care offering to your standard insurance. With an always on app that connects you to doctors virtually, coupled with care centers for in person appointments and lab draws. Even though it is not insurance covered you can pay for  the monthly subscription out of a Flexible Spending Account (FSA) or Health Savings Account (HSA).
You can use Forward for primary care, or for specific management towards an end goal (like weight loss or stress management). Beyond just their app interface, which is great, their offices are an outlier in the medical world. Many of Forward Healths offices are placed in commercial location and major malls including Westfield Century City, Scottsdale Fashion Square, Fashion Island in Newport Beach, and new locations planned at the Prudential Center in Boston, South Congress street in Austin TX, and more planned.
One of the most common things we get asked is, "Is Forward Medical worth the cost". We think that yes, it is worth it to have an easy communication with a doctor and a built in second opinion on top of primary care. Over two years we did cancel the service for a few months to save a few bucks, but wound up re-activating to gain access to the chat and ease of schedulign that Forward provides.
Is Forward Health legit?
I have had the subscription for more than 2 years, and in that time have not seen my primary care doctor. Forward is my primary care. This costs more but their in app communication makes the experience way better than my old doctor. There completeness of reviews means total time spent with a doctor is far beyond any other medical experience I have had and the ease of communications has led to significantly more interactions. Averaged out, I have had an in person appointment about once every two months (at my choice, not their direction) and have engaged with telemedicine questions at least 2-3 times each month. If you can afford the expense (<$200/month) it is a great addition to standard medical care especially if you are looking for health accountability or oversight on issues that are unlikely to require specialists.
At any given time you can get direct doctor feedback in minutes. Reviewing my chat log with the doctor and looking at my calendar, it is clear that having Forward led to way more interactions with my doctor this year than any other.
Forward doctors can write prescriptions, and refills are easy to submit through the app and have sent directly to a pharmacy that will deliver to your door.
Lab tests (blood work) are also free within the Forward subscription. In the past year I have had 4 blood tests done, and also used Forward twice for Covid screenings. One of the best parts is that trends of you labs results are easily available in the app.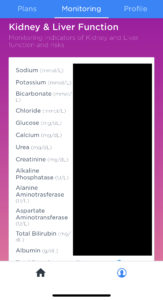 If I were reviewing a normal Doctor this is the part where complaints around how hard it is to schedule each of these is. Not with Forward.
The App makes it self service to book an appointment. It also is the place where a doctor can share lab results directly as soon as they arrive. There's no need to wait to get a doctor on the phone for lab results. It's as easy as a text message (but done in a HiPPA compliant app).
How much does Forward Health cost and is it worth it?
The standard rate for GoForward or Forward Health subscriptions is $149 a month. Typically there are introductory offers of $99 for the first few months. If you have an extra $500 in an FSA account and can get a 3 month commitment (which they do) it's a great primer for setting up good health. Even a six month trial with Forward sets a great foundation of knowledge on your health and will be beneficial regardless if you cancel the service.
After a year of having it I fell like  there is a much better handle on my health. That said I am no longer seeing the value as there are other telemedicine services I have access to that serve similar needs. In that respect the $1800 a year seems like a lot. While I keep looking at the cost of Forward and consider cancelling, ultimately it's not that much to pay consider it avoids at least $500 in other visits (skin checks, and primary care visit copays).
The cost is pretty much all in too. Anything additional would be for a specialty service since Forward Health does not have specialists on staff, but this is similar to many HMOs that would require multiple visits to get to a specialist. Forward's doctors can right requests for additional tests that would send you directly to a specialist though since it is a doctor that ordered the follow up (always check this with your insurance though to avoid the headaches).
How is a Forward Health Doctor Visit Different Than a Normal Doctor?
For the most part a visit to Forward is more streamlined than a typical doctors visit. After attending nearly 2 dozen in person visits to Forward I can say that the wait times have been significantly less than a normal doctor, and the actual time spent conversing with a doctor has been much more. In trying to find reviews of other doctors, the feeling of being rushed and the ease of getting an appointment is always what I am looking for. Forward is top notch in both.
When you arrive for an appointment each time you will sign in and then take vitals on their body scanner. While often there is an attendant at the front, this is a self guided scanner that grabs your weight, pulse, and temperature. Each gets reported back into the app and will show up in a trend line. This is nice as you can see changes over time, and even integrate other measurements into the same charts.
After scanning either, if you are there for a blood draw or lab you will pop into an exam room and provide the required samples. The concierge service is a nice touch, I've always been offered a water or snack and had a pleasant conversation with the technician who does the draw.
For a full visit you can include notes via chat ahead of time to guide what you are looking to get out of the visit. Typically the doctors will pull up your full history on a massive TV screen which gives you information about your medical chart. For things like skin checks this is great as it's easy to see where various anomalies were noted on your body. For other conditions the Doctor can pull up a care plan for your and more information on an issue right there. The amount of time spent ensuring each situation was understood is drastically different than my original primary care doctor who seems to be rushing to get through every appointment.
The actual ambience of the offices are different than others doctors I've been to. Forward, like other chain urgent care and medical services, services like One Medical and Parsley is able to execute a brand look throughout. They clearly focus on pushing a high end, cutting edge image with their body scanners, screens, and minimalist wood decor. While this doesn't inherently effect the care, it does impact the overall experience.
What Else Does Forward Health Offer?
Personally another great feature was the compress look at health. When you first sign up for Forward Health they kick things off with a rather long total health screening. You can do this after sharing medical history or sending in DNA testing.
In all Forward is more focused on preventative medicine than other providers I have experienced. After the initial kickoff they outline a total care plan. This included twice annually skin checks, in app mental health screenings, recommended books to supplement wellness knowledge, and a weight tracking plan.
Because Forward functions through an app it is easy to link it to other trackers like a connected scale or blood pressure cuff.  If you are tracking sleep, they can help you optimize as well.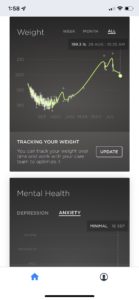 If you are trying to setup weight management, the linking of a smart scale is helpful. Forward doctors will consult on nutrition and diet as well. If you want to share with them a good log, like MyFitnessPal, they'll take a look and help you work on it.
Does Forward cover Covid screenings and tests?
They sure do. Forward even designed their app setup to design for this as it's the first thing you see.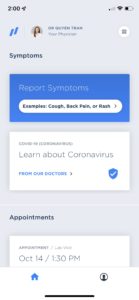 Most other Forward Health reviews make a point to call this out too, and they made it a mild selling point in marketing efforts. Knowing they did Covid screening tests was the original reason I signed up for Forward health in the first place. It however is not the only, or even primary, reason to maintain the service. With a variety of other testing options now available they may not even be the best subscription option for this since it requires an in-person visit (if you want remote Doctor overseen Covid tests check out our Cue Health tests review).
Cancer Screenings with GoForward
There are a handful of preventive treatments and screenings available for Cancer. Its a big one in prevention, but cancer management is not something you want with Forward. For that a full team is helpful. Even still Forward puts great emphasis on knowledge and making sure you get the right screenings at the right time.
One piece of this management is a genetic screening. Forward outsources this to a company called Color, but can also pull information from 23andme results.
If you have markers they will add the proper screenings to your plan at the right time. Coupled with the skin checks (for skin cancer) this can go a long way in making you be careful and also feel well informed about thanking a proactive approach to your care.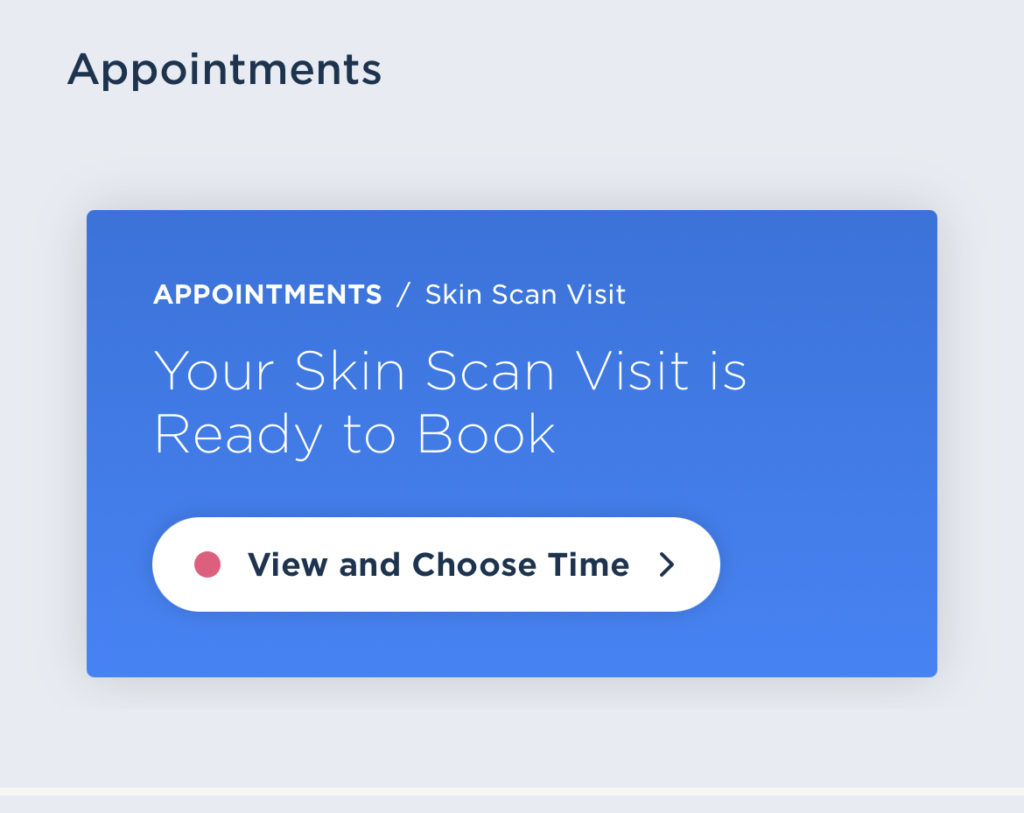 The app interface also makes it dead simple to manage screenings. Skin checks, or other recurring tests or appointments have reminders and a link to easily book.
Using the chat feature it's also possible to coordinate additional care. After hearing of another close friend who was diagnosed with Colon Cancer, a quick 10 minute chat was all that was needed to get Forward to order a take home Cologuard stool kit. This type of access would have required a full visit (and visit fee) with a primary care doctor.
Limited Locations Available with Forward Health
So far Forward is not available everywhere. If you want to include on site visits you'll need to be near one of their offices in California, New York, or D.C.
Updated: This list keeps expanding and at last check Forward has locations in San Francisco, Orange County California (Newport/Irvine), Washington DC, New York, Los Angeles (Century City), San Diego, Chicago, Bellevue Washington, Denver, Scottsdale, Houston, and Austin. More locations are planned for Atlanta, Miami and Boston.
Forward does not have specialists, but their primary care doctors do a great job of covering a broad range of topics and really only refer out for critical issues.
Other services like Forward exists, local urgent cares, One Medical and Parsley Health come to mind. Even growing telemedicine options like Cue Health may compete with Forward eventually.  Increasingly good primary care networks also have similar offerings of technology enabled connection and easy telemedicine. Those take large networks, so if you already have one and like it just stick with it.
If you live near a Forward location, and have the money to spend it's a decent investment at least for a short time.