For years I ran sporadically, 15-20 miles maximum a week. On a handful of occasions I would train for a race for 3-4 weeks. That totaled 500-1000 miles a year.
Given that experience I can say that on average my running shoes lasted a minimum of 350 miles when running primarily trails, and 400-600 when I was on mostly road service.
For shoes that cause blisters or rubbing, rotating them out of service quicker makes sense. If you are running 50-60 miles a week shoes may last two to three months. If this is the case breaking in a new pair of shoes prior to a big enough is important.
Running a long tempo run? Probably shouldn't do that in a brand new pair of shoes. That's how injuries occur. Even if the new kicks are the same model, refreshed.

The soles of shoes will wear down over time and provide support in different areas at the end of their life. Compare the soles of a pair of shoes with 350+ miles of running to a pair out of the box. The grip of the soles, integrity of the upper, support of the foam will all be effected.
How long shoes last depends a lot on the surface you are running on. It also has much to do with what the shoe is made of. Running on the "wrong" surface for a shoe will wear down its life quickly. How long spiked shoes last is very different if you run across a paved parking lot, especially compared to the soft surface of a good track.
For runners who are ramping up the mileage having 5-10 pairs of shoes might be a bit much. But 2-3 pairs of running shoes? That's reasonable.
Seven pairs of running shoes is not too many!
So how is a shoe collection built,? One POR at a time of course. But the collection will grow if you pay attention to how long shoes.
By tracking how many miles are run on a pair of shoes you can anticipate when they will fail, and plan to break in a pair of shoes at an optimal time during training. Here is a sample list of a modest collection.
1. Lightweight track time trial shoes. This is an aspirational shoe. It's not necessary, but good to strive for.
2. Cushioned, performance enhancing distance running show. If you want a good racing shoe, using it only for a handful of efforts will keep it in top shape. The Nike Tempo has a plate in it that simply can't last forever. To get the most out of it, keeping it fresh may help get that next % running improvement.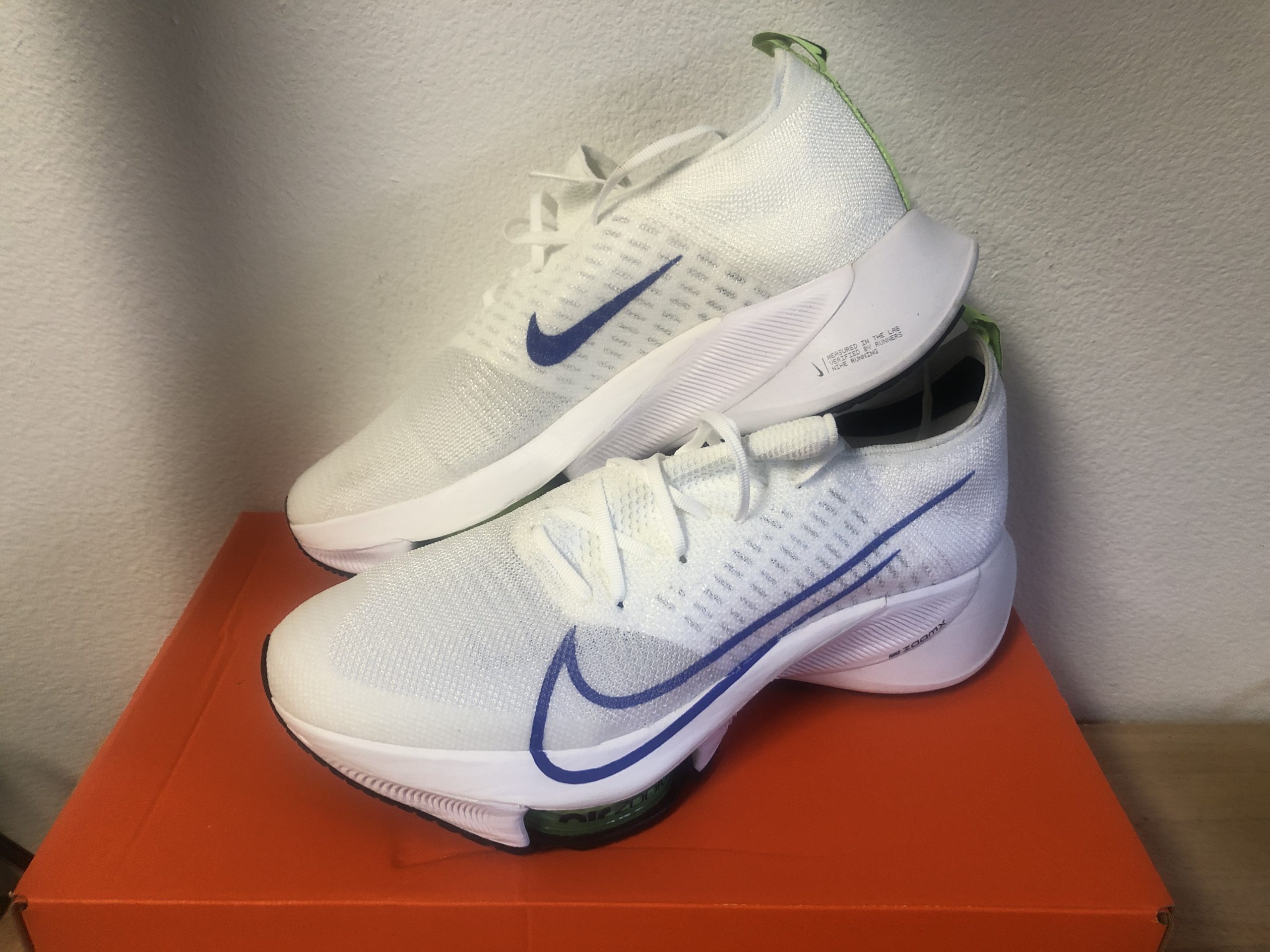 3. Daily road running shoe.
4. Daily road running, new break ins.

5. Daily Trail Shoes.
6. Backup Trail Shoe at end of life.
7. New Trail Shoe Being broken in.