From simple fitness trackers to complete training tools, there is a small mountain of options to help manage the data you create with each workout. Apple Health Kit and the Apple Watch have handy rings that wearers are encouraged to clsoe every day, health mate has a fitness score that closely relates to Vo2 max, and one of our favorites, Strava, coordinates charts and challenges based on your on-going activity.
For each of these, the out of the box options are just the tip of the iceberg. If you want to dive into the data, link up more social experiences, or produce cool visuals, there are add-ons that can help. Below are a few of the best Strava Add-ins that let you get the most out of your workout data.
Back in 2016 Strava gave out a handful of awards to the best applications at the time, which is now drastically outdated. This was to encourage development using their API- which allows developers to securely get workout data and display it and manipulate as needed. The below list is not in any particular order, since each of these tools will cater to a different type of user. It really depends on what you are looking for.
1. Statshunter
Statshunter is one of the more straight forward add-ons that spits out all sorts of breakdowns of data. Any of this can be done with a simple spreadsheet, if you pull down your Strava activities, but Statshunter does everything from showing how active you are each day of the week to aggregating your personal bests.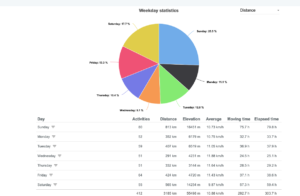 The webapp, which requires sharing of Strava data and automatically links after granting access, also has its own series of badges. They are mostly for unique places so travelers who stay active will have an edge. Other unique badges include an Eddington Mile badge as well as awards for ultra runs (this is great for endurance athletes who have gone beyond the marathon which is rarely tracked as an achievement on popular fitness trackers). See our full review of StatsHunter for Strava.
2. Veloviewer
Velowviewer is another of the add-ons that provides unique displays of user data. The row based summary allows for pivot table like access to see which of your workouts has the best time, easily sort by high or low mileage and compare quickly over time. Unfortunately the free version is limited to 25 activities, which winds up being the first 25 activities that you have since it imports from last to first. Upgrading to  a pro version will run you £10 per year or up to double that for even more features.
3. Toolbox For Strava
Toolbox for Strava is one of the older applications, which was featured all the way back in 2016. Since then the graphics and display options have continued to progress. The global leaderboards for Toolbox would suggest than less than 100k people have linked up data since only around 60k appear on the Cycling leaderboard which tracks how your totals compare to all linked Toolbox users who have an activity. It is worth noting that the totals are likely highly skewed, since you must be pretty into tracking your activity to not only use Strava but also then go about finding additional add-ons to optimize your data.
Check out our complete review of Toolbox.
4. Smashrun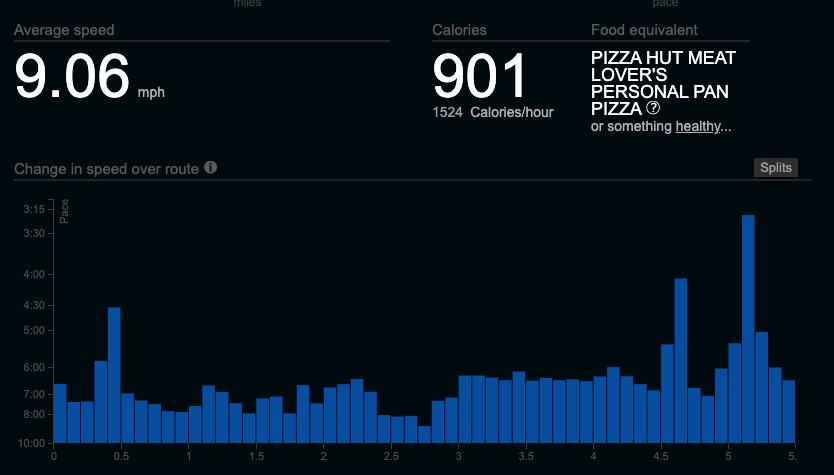 SmashRun, like some others on this list, enables displays and badge collection based on workouts. It does not require Strava per day, as you can upload directly from Garmin devices or other trackers like MapMyRun. Login for SmashRun also is not as easy as some of the other Chrome or browser extensions, you will have to sign up to get an account rather than just enabling data sharing for the Strava API. See our full SmashRun review here.
5. Relive (No Longer Works with Strava)
Relive used to be one of my favorite integrations. It auto built awesome fly through a of 3d maps, based on the GPS data of your workout. Their Strava integration made this automatic, but sadly the implementation seems to have been in breach of Strava api terms of service. The integration is no longer enabled and now the process to upload GPS data, if Strava is your primary workout tracker, is a bunch of work arounds.

In late 2021 there was a falling out that is summarized on the Strava support site. Still, if you have alternate GPS tracks and don't mind uploading them to Relive in addition to Strava the fly throughs make for a unique visual display and can be integrated into videos and more.
Relive also now works as a tracker by itself. You can use it to start and stop workouts and have them automatically build a feed. This makes it a direct competitor to Strava so it is unlikely their integration comes back.
6. Elevate for Strava
Elevate provides data output and training load analysis that is similar to Strava premium. It is a free Chrome extension and desktop application that generates advanced visual display of your workout data. Especially when it comes to long term goal tracking and motivation, the annual output and training load charts are a solid tool for keeping up to date with how your training is going.
See our full Elevate for Strava review here.
7. Strafforts
Strafforts for Strava extends the opportunity to view best efforts. Strava limits PRs to only the top instance, so if you want to see a trend of your PR by year you need to manually scroll through past workouts. See our complete review of this add on, which is designed for runners to get the most out of their data. Don't be fooled by erroneous data, and find new motivation to run faster. We'll be updating this one as well as soon as a new annual best for 2022 is established in the 10k!
8. Export Strava Data and Analyze in Excel
If you are a real stats geek you likely have a personal spreadsheet for something. Training calendars, interval workouts, whatever it is, sometimes it is easier to get the view you want by directly controlling the data. If you are willing to put in the work or need this control the best option is to just export your Strava data and bring it into a spreadsheet editor like excel or google sheets.
9. Sauce for Strava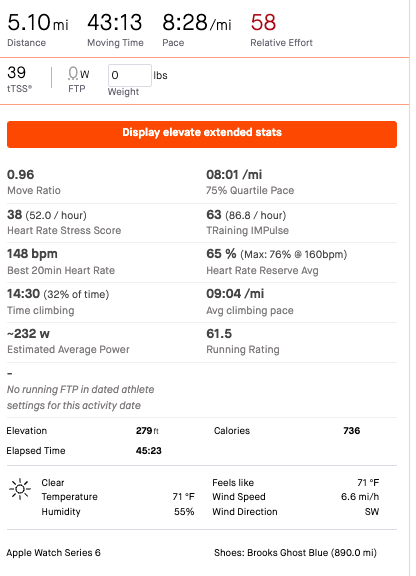 Sauce For Strava is another option that puts tons of data directly onto the activity page. When using a desktop browser this addition gives you loads of insight about metrics at a more granular level than just by mile or by segment. There are some fun to look at additions, as well as deep insights that can let you figure out how to really get an optimal run. It is more of an individual effort analysis than it is a long term training helper, but is a great option for finding a number of specific metrics that a lot of athletes will enjoy. Check out our full Sauce for Strava review.
10. Storyteller
Storyteller. This appears to be a more social product and works to replace a number of the features that Relive also used to have. While it is less of an overall training tool, it is still a Strava add on. Use it either with friends or as a unique way to capture your training in more than just a thumbnail with pace stats.
11. Intervals.Icu
After sharing this article with other forums we found even more great training analysis tools including Intervals.Icu. Designed as a multi-sport athletes hub for training analysis, Intervals is great for triathletes who are churning out workouts in many disciplines. The ability to see a clean calendar view, including intensity levels, mileage, and times of a week of more or training improves on the default views of Strava. See our Intervals.Icu review here.
12. Bandók
If you just want to have more fun with naming your activity, Bandok is the right option. This is a single use extension that does nothing more than rename all of your activities. Instead of having a feed full of "Morning Run" and "Afternoon Ride", this app creates pithy names for each activity and saves over the old ones. Make sure you appreciate the humor of the developer first, as their style is integrated into the names, and checkout our full review of Bandok for Strava.
13. WattsBoard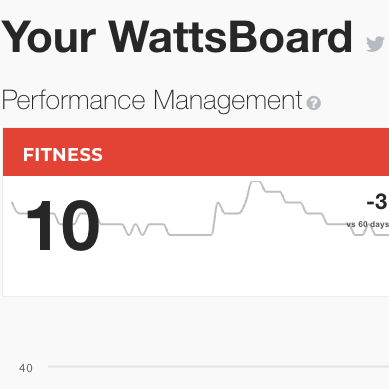 Power meters are the ground truth for many cyclists. Training and riding to stay within certain zones, and compare how many watts you can put down compared to the rest of the Peloton, is a key goal for a number of riders. If you want to see how your power curve is progressing, and find out how much time you are spending in each zone, then Wattsboard is the right extension. This desktop app is exclusive to monitoring rides, and has no data to provide for runs or other activities. Check out our full review of Wattsboard.
14. Wandrer.Earth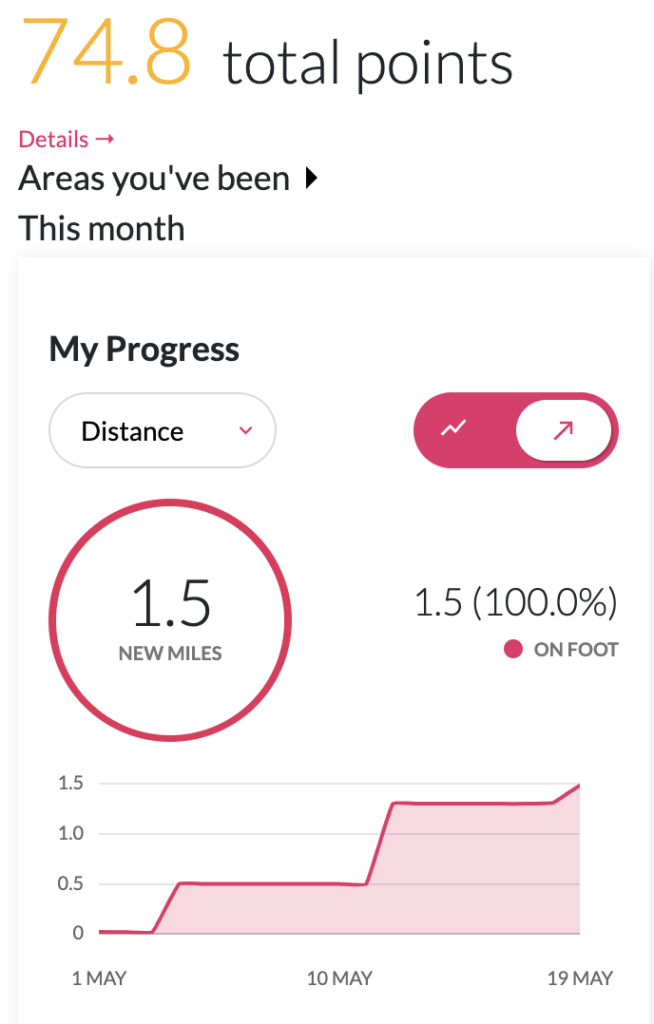 If you are using Strava more as a social platform and motivating tool, then you may not care as much about deep analytics about your rides. This is where some extensions like Wandrer.Earth come in. Wandrer has made a game out of exploring new areas of the world, by analyzing how much of your rides or run activity is done in a new place. Check out a new path, or take a new rode on a ride, and Wandrer will accrue points and show you how you stack up. Especially when the monotony of training daily gets to you, this extension is a fun and unique way to get motivated to try something new. See the full Wandrer.Earth review.
15. PB Viewer
Recently we went into Strava to see all 5k times. While the best overall effort is captured it is hard to tell how your current pace is stacking up. This is where PB Viewer is great. It provides a sort of all of your personal best efforts, which can be sorted by distance including 5k PRs, 10k PRs, Half Marathon PRs, and Marathon. This is helpful if you have a collection of faster runs from years ago, or are no longer in peak form, but still want to see how close you are getting on an effort. Since Strava measures intra-run distances this can be great for comparing how things like tempo runs are stacking up. Sadly PB viewer does not currently support other distances, though it would be awesome if you could get custom PR distances!
Sharing data with Strava
With any add-ons it is important to remember that you are sharing data with an external party. Although the API does limit access, these third parties have the potential to use and manipulate data in ways that you are not willing to share. This is especially important for health and workout data that can include GPS paths about where and when you workout.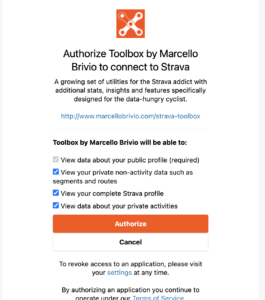 Before downloading and granting access to an add-on, check the policy they have on data sharing. If you want to get all the features out of any of the above applications it will require lots of sharing, but do not be afraid to limit data information as as you get up to speed with a new tool. For any of them it's possible to expand data sharing after initial setup, should you feel it is necessary.
See More Strava Posts